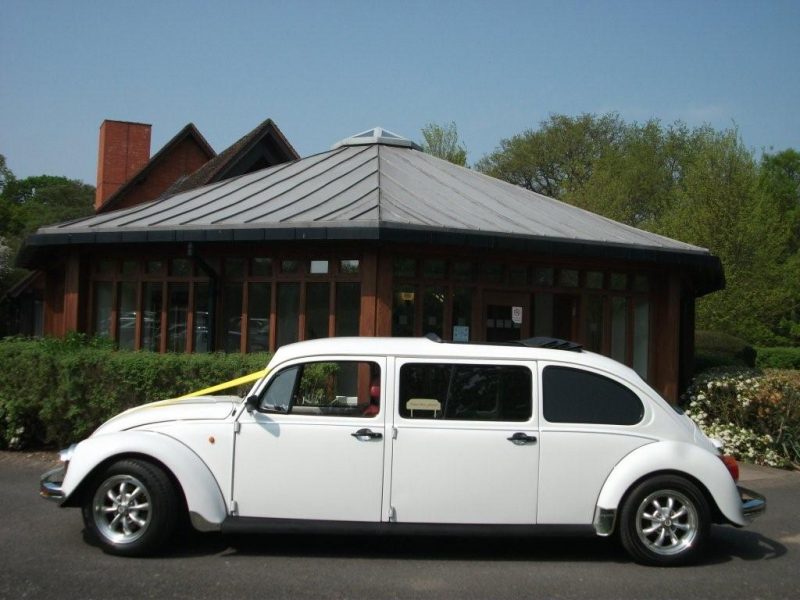 Daniel Ross Funeral Directors in Sutton Coldfield pride themselves in offering families every available option to personalise the funeral.
As pictured, the VW Beetle stretch Limousine is an alternate vehicle to use in place of our traditional black Daimler Limousines.
In addition to the limousine, a VW Hearse is also available.
Alternative funeral vehicles we can offer
As standard, many families chose to use our black Daimler Hearse and Limousines for a traditional and prestigious funeral but at Daniel Ross Funerals we can also offer:
White or Black Horse Drawn Hearse
Rolls Royce fleet
White or Pink Hearse
Estate Cars
Land Rover Hearse
Do contact us here to discuss any special funeral vehicle that you would like to use.