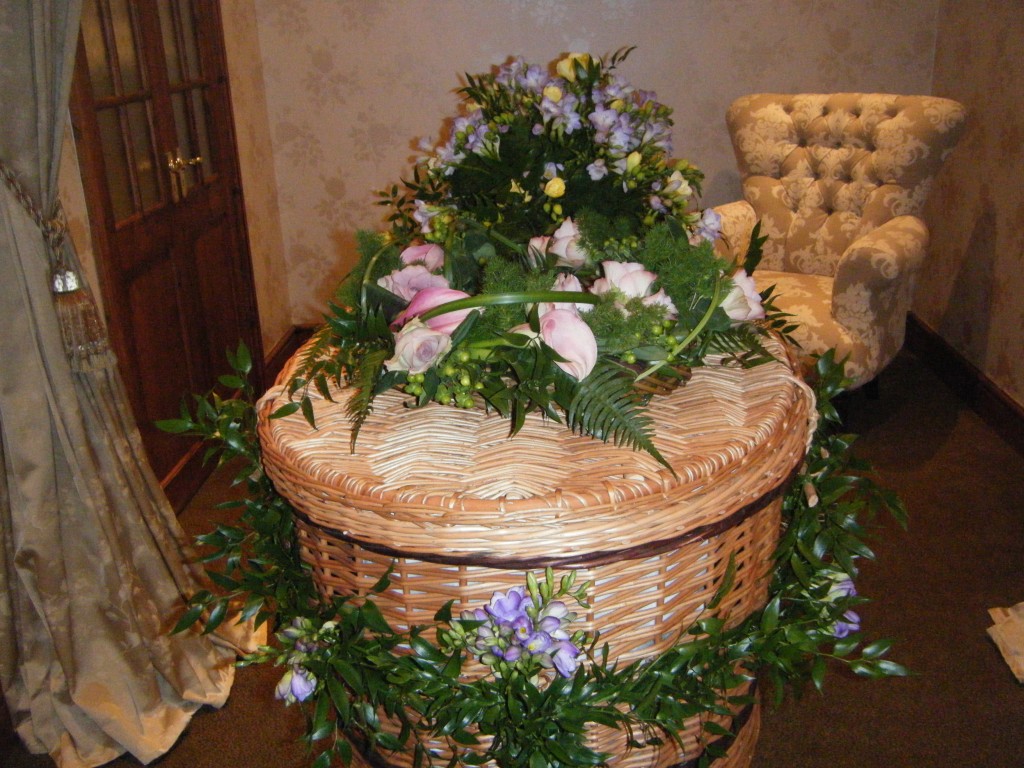 Environmentally friendly funerals are otherwise known as "Green Funerals".  We are the Only Green Funeral Directors in Sutton Coldfield, Tamworth and Lichfield.
Some families are concerned that a funeral may not be environmentally friendly and may opt for an alternative.
To be classified as 'green' a funeral needs to have at least 3 of the following:
Eco friendly coffin made with natural and biodegradable materials.
Burial in a Natural Burial Ground or on the family's own land.
Limousines and cars kept to a minimum.
No embalming.
No 'cremfilm' or plastic lining in the coffin.
Journey kept to a minimum.
Flowers used all bought within 10 mile radius of FD.
A tree plant or other plant(s) instead of headstone.
Of course we can help with any of these things, or if perhaps you just want to "do your bit" for the environment and, for example, choose from one of our many Eco-coffins including bamboo, sea-grass, willow, water hyacinth, banana leaf, wool and cotton, then we are glad to work with you.
We are members of the Association of Green Funeral Directors and the only funeral home in Sutton Coldfield (and one of only two in the West Midlands) to be recommended by the Natural Death Centre.
"We are all extremely happy with the way dad's funeral went. It was an utterly appropriate way to mark the end of his life. And its hard to imagine how it would have worked out without Sarah and Danny's help. Your enthusiasm and flexibility in accommodating our plans was really appreciated. I personally was particularly glad of your support on the day, where I thought Danny did a superb job of keeping us organised in a completely unobtrusive manner."